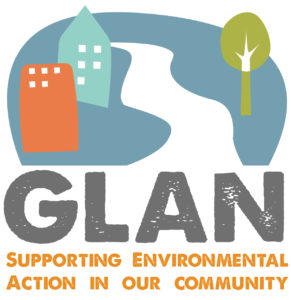 GLAN is an environmental initiative for communities and businesses that aims to encourage and inspire positive environmental actions. GLAN provides the tools to improve management of local areas, increase biodiversity, reduce dependency on single use plastic and implement a range of other positive actions.
GLAN is being successfully piloted in Kerry where local communities are seeing practical and effective environmental change.
What makes GLAN different?
GLAN is a highly bespoke, self-guided community development programme where the community is supported to identify the most applicable path to improve their local environment and undertake long-term, ongoing, transformative actions.
 GLAN is based on the notion of social capital (OECD); networks, together with their shared norms, values and understandings can bring about co-operation and therefore change within and among communities.
GLAN's success to date is due to the ease at which communities can participate and socially engage with local businesses. It's also peer led , which makes it  quite unique.
Tips, advice and suggestions that businesses and communities share with us – we want to share them with you!
Positive environmental actions that local businesses and organisations agree to implement
Inspiring stories from GLAN businesses and communities